Coleman Air C75-PWM 75 Amp, 12/24/48V Wind/Solar/Hydro
Solid State - PWM Charge Control

(71 amps diversion mode)




With Remote Menu Module

This solid-state (no relays or solenoids) charge controller has been specifically designed for medium sized solar or turbine, battery based alternate energy systems of up to 75 amps. The Coleman Air C75-PWM uses four high-power mosfets, in a back-to-back configuration, allowing a significant increase in total current handling capability over competing models in this price range.

Use this controller to regulate and prevent battery overcharge in:
Solar Systems

Wind Systems

Hydro Systems
Some of the key features of this controller are:
Microprocessor

controlled

-- This is very important for both stability and functionality.

Solid-State. No relays or solenoids to wear out.

PWM (Pulse Width Modulation) charging.(Charges or Diverts using pulses of current in varying lengths)

Three stage charging for better battery life.

Both manual and automatic (30 day) equalize function.

User changeable settings

-- Via an easy to use menu system.

High amp rating

– 75 amps solar mode or 71 amps in the diversion mode.

Over-current and overheat protection

.

Automatic System Voltage detection. No jumpers to set, the controller will automatically detect your battery bank's nominal voltage.

Works as either a solar charge controller (series), or a diversion controller for wind/hydro systems. The controller will automatically sense the appropriate mode.

No blocking diodes are required. The back-to-back mosfets prevent reverse leakage.

A PWM controller that adapts its pulse logic to perfectly accommodate wind systems.
Note: Continuous power handling may be reduced in hot climates or installations.

The enclosure is heavy gauge, solid steel, ready to mount. -- No plastic, no junk, simple and rugged.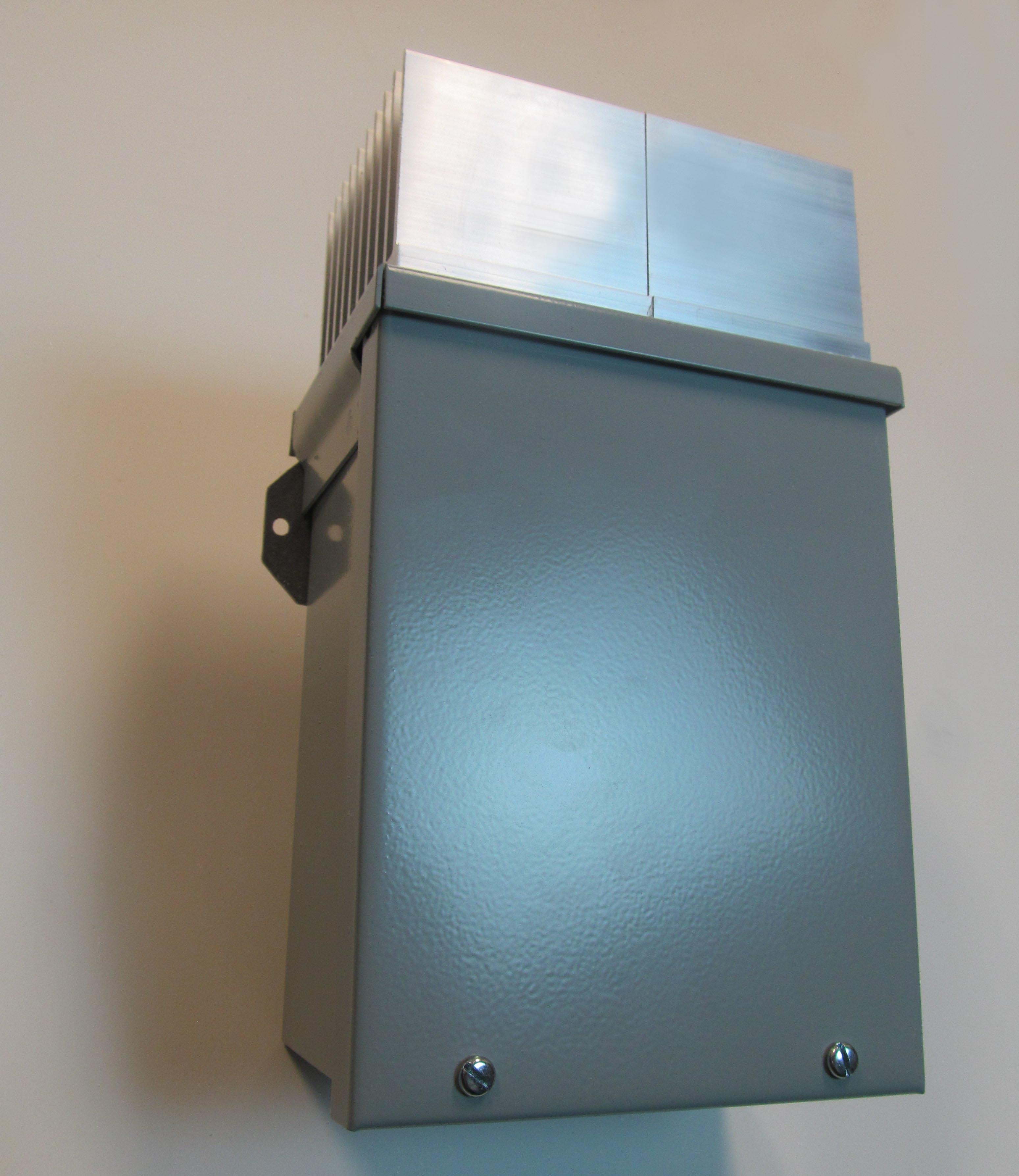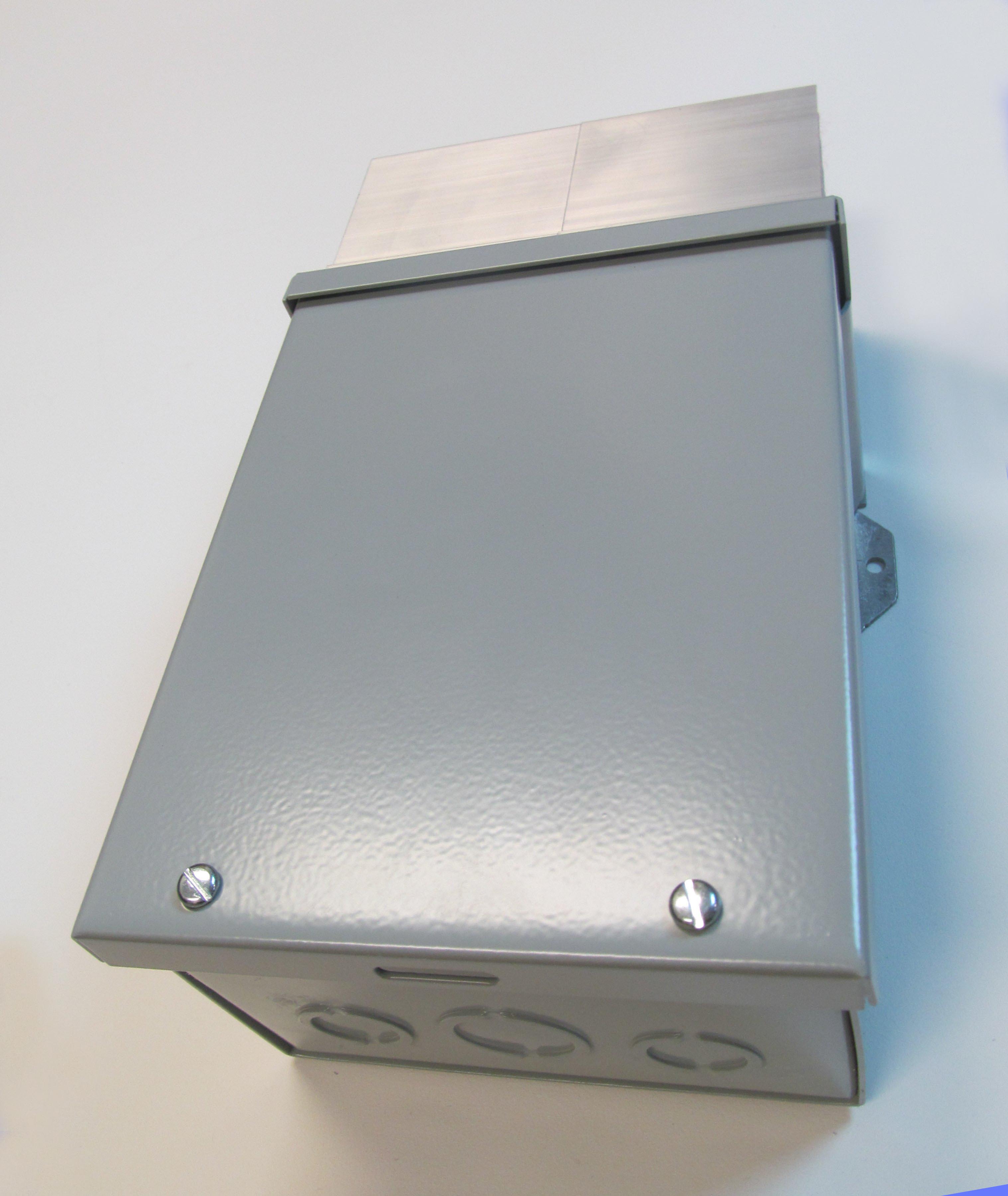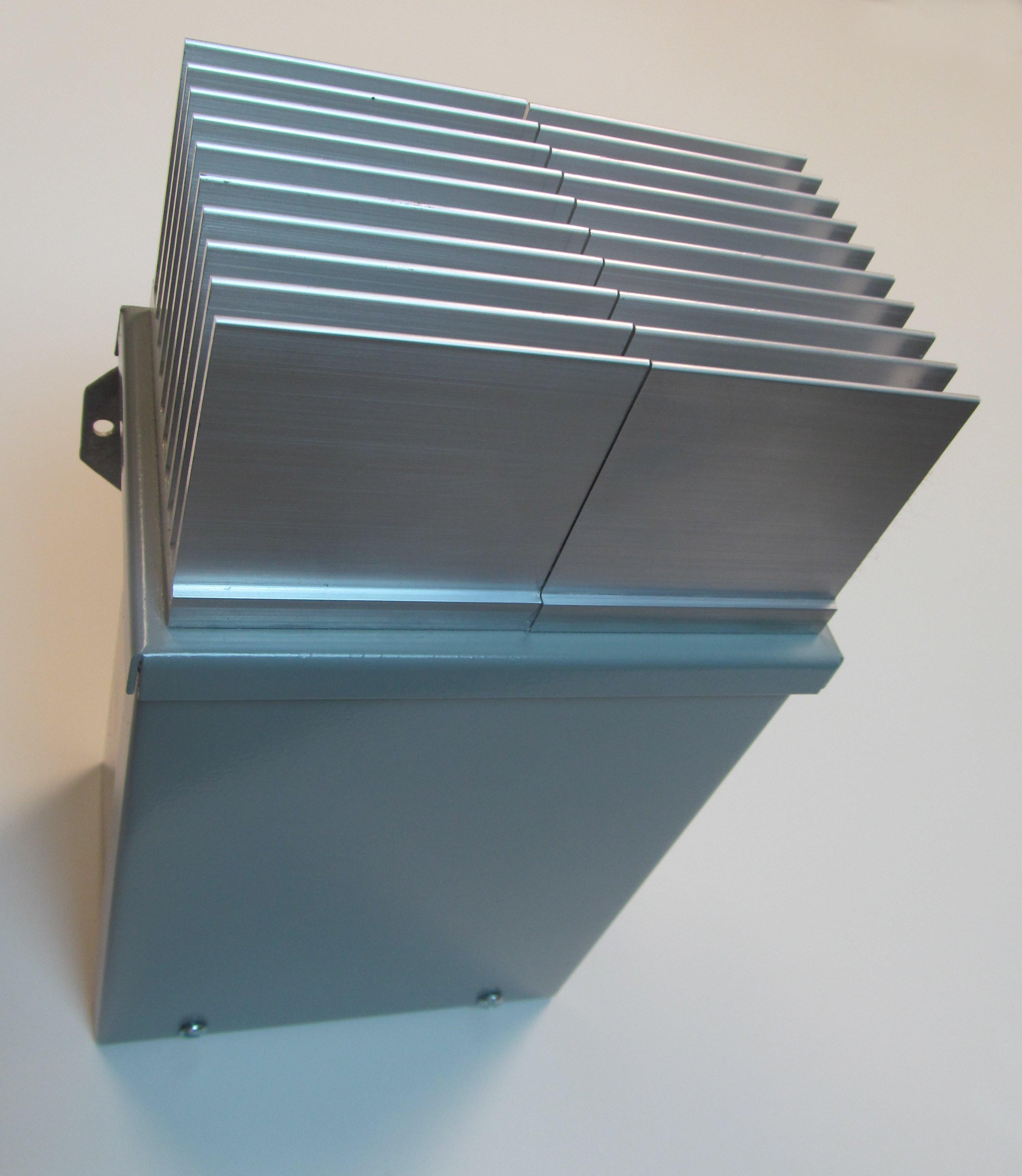 The C75 is mounted in a Nema-3R enclosure which allows it to be mounted outdoors.

The fully sealed enclosure also provides a level of EMP and static discharge protection.

Please see the manual for more details.
Four very powerful mosfets are used to insure plenty of reserve capacity above the rated 75 amps this controller has been designed to handle. The mosfets are arranged in such a manner that they can handle currents in either direction; that is, they can perform in the capacity of a solar charge controller or a diversion mode controller. The controller automatically determines the proper mode of operation. If the controller senses that there is voltage on the "Solar/Diversion" terminal then it assumes that the controller has been wired as for the solar mode. If there is no voltage present on this terminal, then the diversion mode will instead be chosen. This terminal is checked often by the microprocessor to insure the controller selects the proper mode. If no connection has been made to the "Solar/Diversion" terminals, then the mode may be either.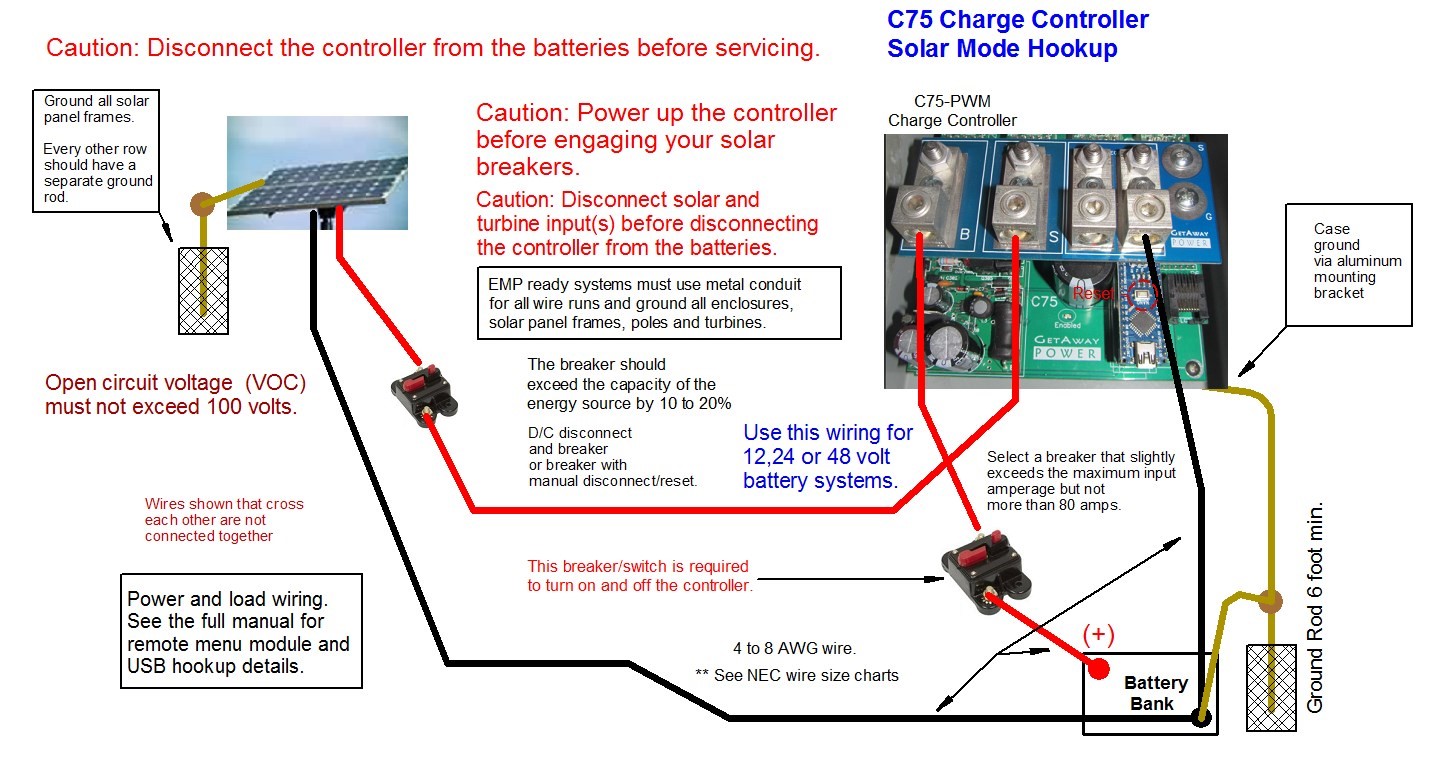 Ready to go. built to last, right here in the USA.
The C75-PWM can work with 12,24 and 48 volt systems. The C65-PWM is 12 and 24V only.

---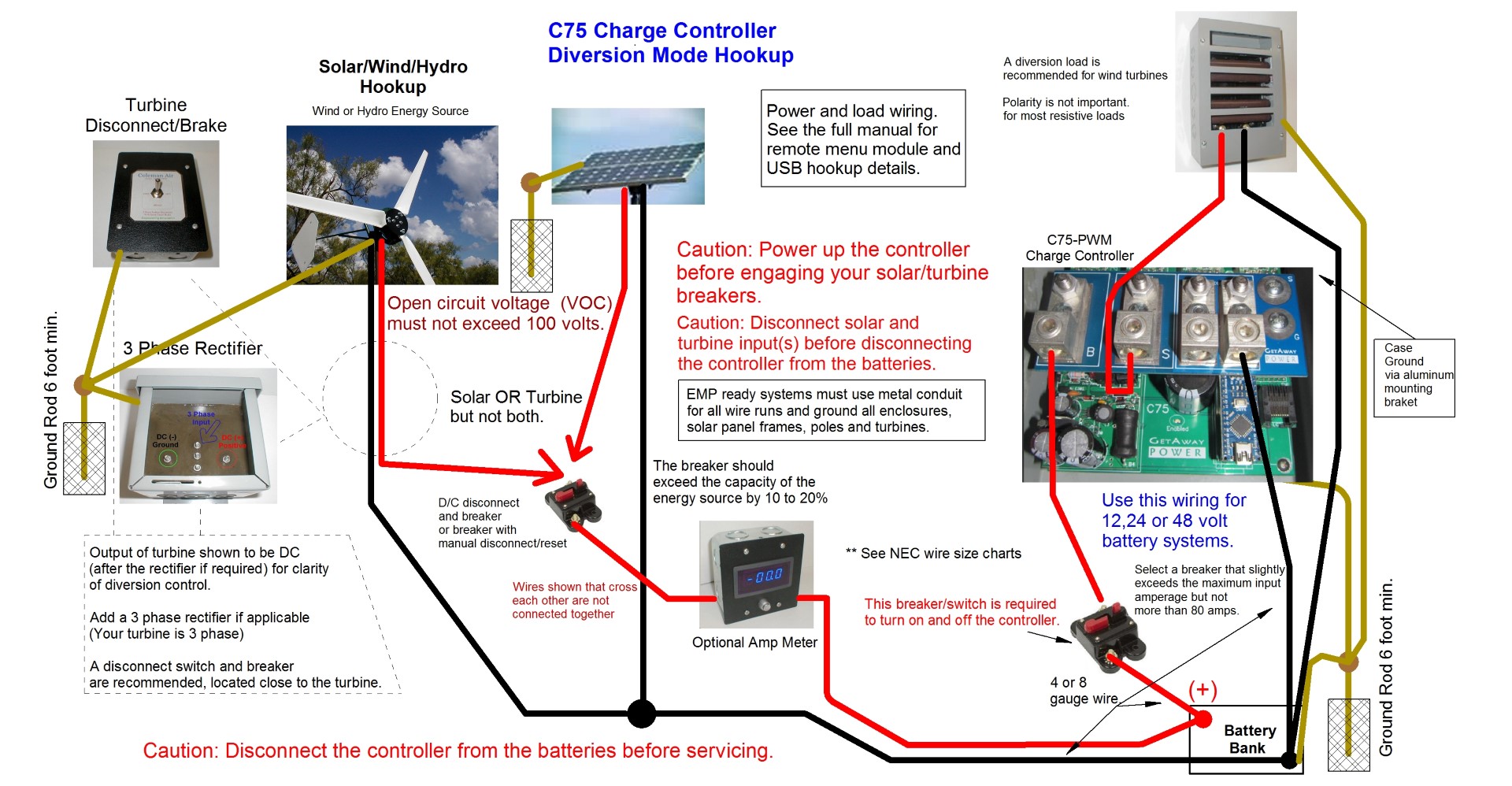 The C75-PWM can work with 12,24 and 48 volt systems. The C60/C65-PWM is 12 and 24V only.
---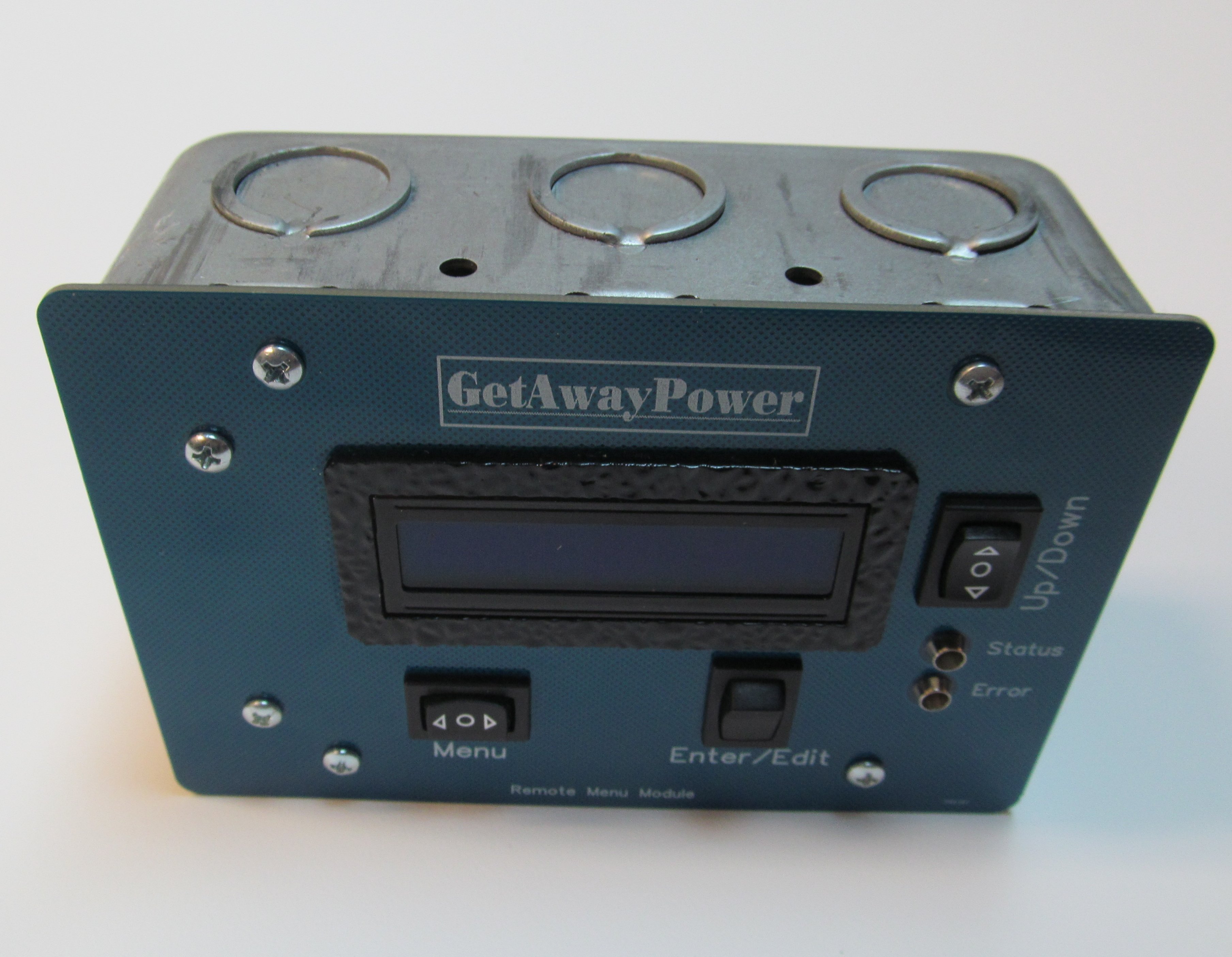 The remote menu module can be installed up to 20 foot away from the main controller. A 10' cord is included.

You may use a standard CAT-5 Ethernet cable for longer distances. A shielded cable is preferred for longer distances.
*****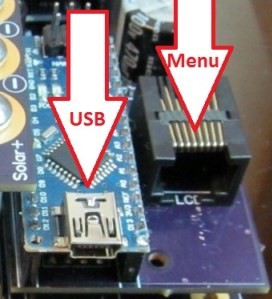 Menu and USB Serial Output (Data logging Stream).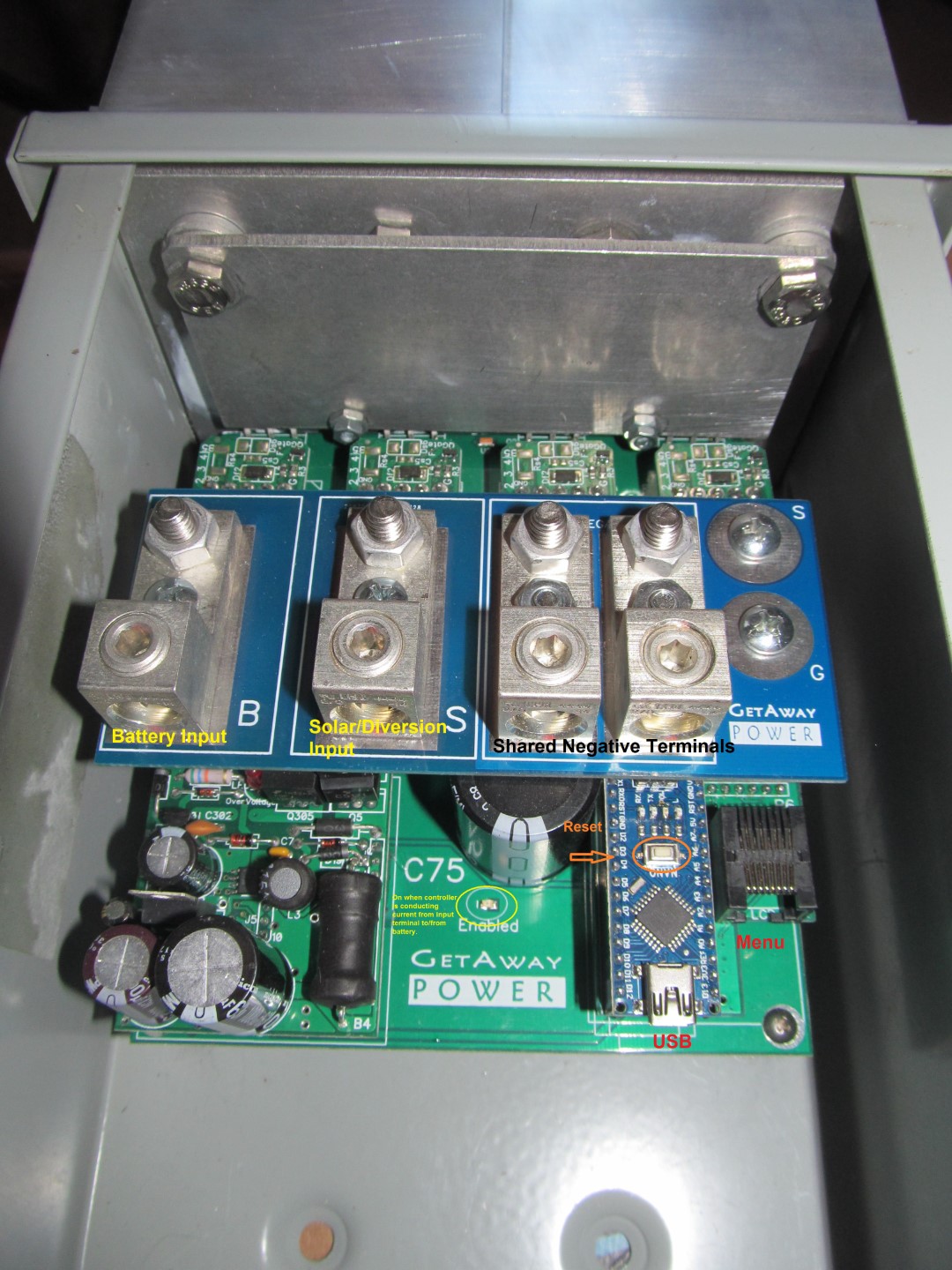 Inside the C75-PWM
****

Shipping And Returns
Our shipping charges are basically what it cost us to ship. International shipping rates via the USPS for this weight are much higher than you might expect. Please click HERE to view just how much these charges are, and you will see that our rates are just what it cost. We would charge less, if it cost us less.
Due to major delays in customs, we no longer ship to Italy.
To our International customers. We cannot misrepresent the price of the products being shipped to you. You are responsible for any and all tariffs, duties or import fees imposed by your country or customs.


Returned items must be in their original condition and fully resalable. Returns may incur a 20% restocking fee. Damages that occur during return transit will be liable to the buyer. Buyer is responsible for all tariffs, customs fees, VATs.
If you have any questions, please do not hesitate to ask, we are happy to help.



Thanks For Looking!

Coleman Air -- Empowering Innovation

Wind and Solar Controllers, Electronics, Hardware & Accessories perfect for the DIY'er.