Limited stock available --- Please call before ordering.

Coleman Air B240-ISO

240 Amp (Surge), 1V to 150V Blocking Diode Array with Enclosure

Built using 12 Schottky Diodes, each rated at 20A/150V

Prevents reverse current flow (discharge), in Solar and DC wind turbines as well as isolation between battery bank(s)
This unit incorporates 12 Schottky diodes (which have a very low voltage drop compared to standard diodes). The 20 diodes are placed in parallel on a heavy PCB and then sandwiched between two sheets of aluminum. The entire unit is then attached to two 3 x 4" heat sinks, to provide substantial thermal transfer to handle heavy current loads.

The 12 installed diodes are capable of running at 240 amps (total) for short intervals, or 120 amps continuous* at up to 150 volts, making it perfect for large solar arrays with high wattage outputs as well as high wattage DC turbines, generators or battery isolation. Please note, the diodes are rated at 20 amps each by the manufacturer. Coleman Air has not tested this diode array at full capacity as we have no method of producing such high current flow in our lab; therefor, we are relying solely on the manufacture's testing and rating of these diodes. Thermal transfer and cooling is by far the limiting factor, therefor, for best results, place the unit where it will receive ambient cooling or air flow across the two heatsinks.

*Note: Continuous power handling will be reduced in hot climates or installations.

Why do I need a blocking diode? Solar panels require some form of reverse flow protection or they will discharge your batteries at night. DC wind turbines require a blocking diode or the batteries will actually attempt to turn the turbine backwards in light or no wind conditions. If you have a three phase AC output wind turbine, you do not need a blocking diode, instead you need a 3 phase rectifier, please see our store listings for three phase rectifiers. Solid state solar charge controllers often have built in reverse current flow prevention and therefor you may not need a blocking diode with some solid state charge controllers. Most diversion controllers utilizing relays and/or solenoids do not prevent reverse current flow, and thus a blocking diode is required with many diversion controllers. This blocking diode is also useful for single phase AC hydro and wind turbines and battery bank isolation.

The enclosure is heavy gauge, solid steel, rain tight enclosure - Ready to mount. -- No plastic, no junk, simple and rugged. -- There are three punch outs on bottom side of the enclosure.
The enclosure is heavy gauge, solid steel, ready to mount. -- No plastic, no junk, simple and rugged.
Approximate Enclosure size: 6 X 8 X 4 + 4" in additional height with the heatsink.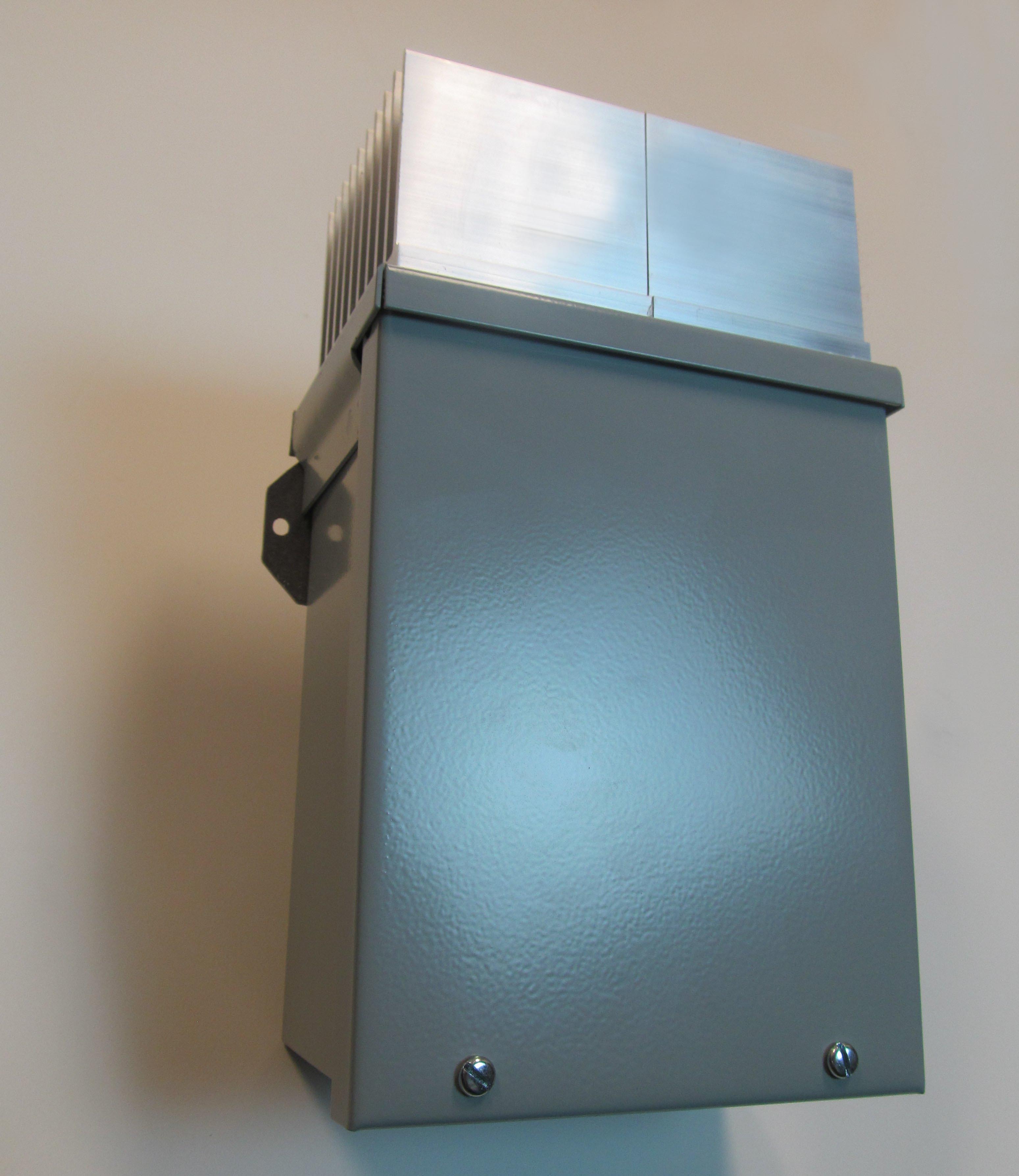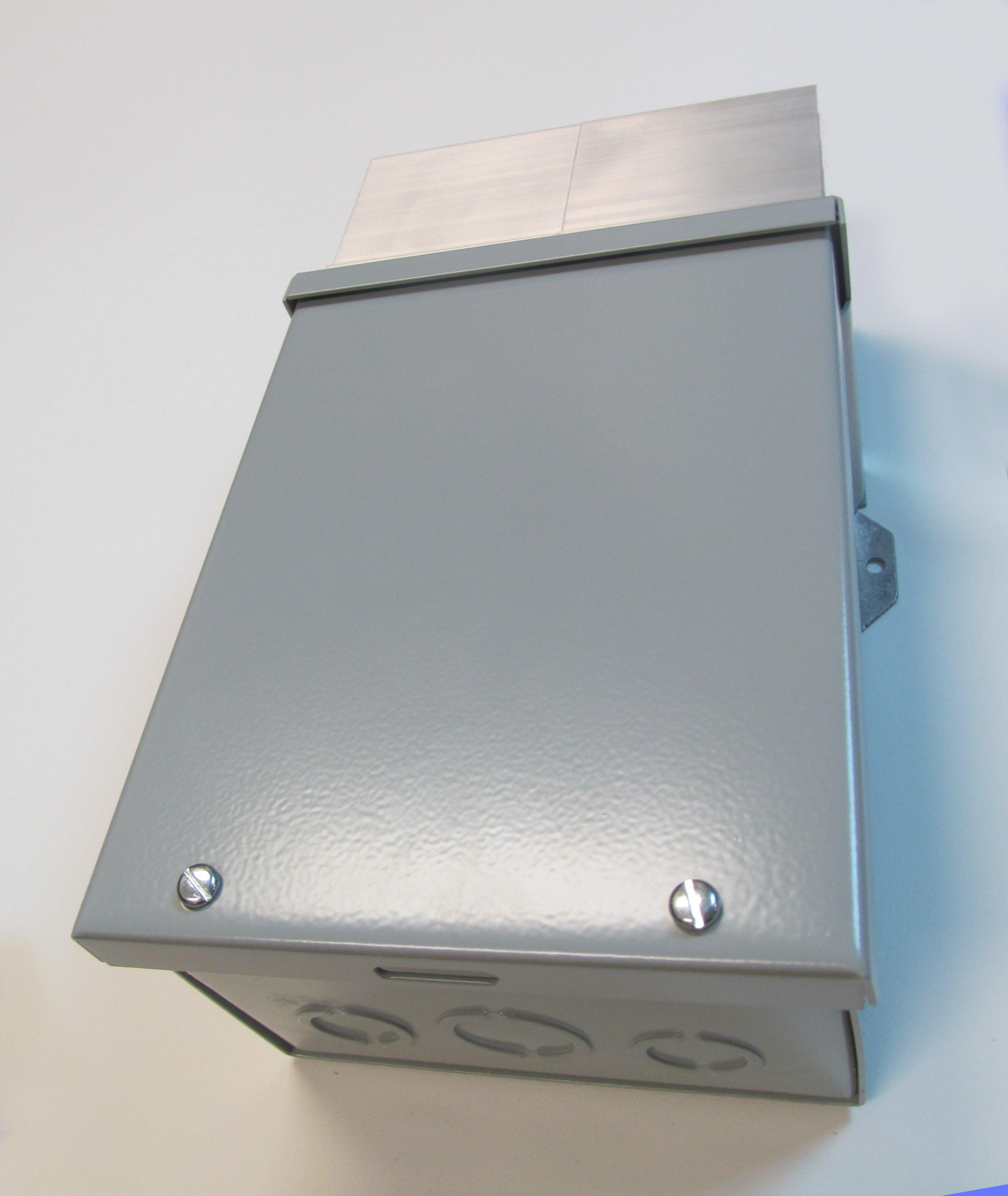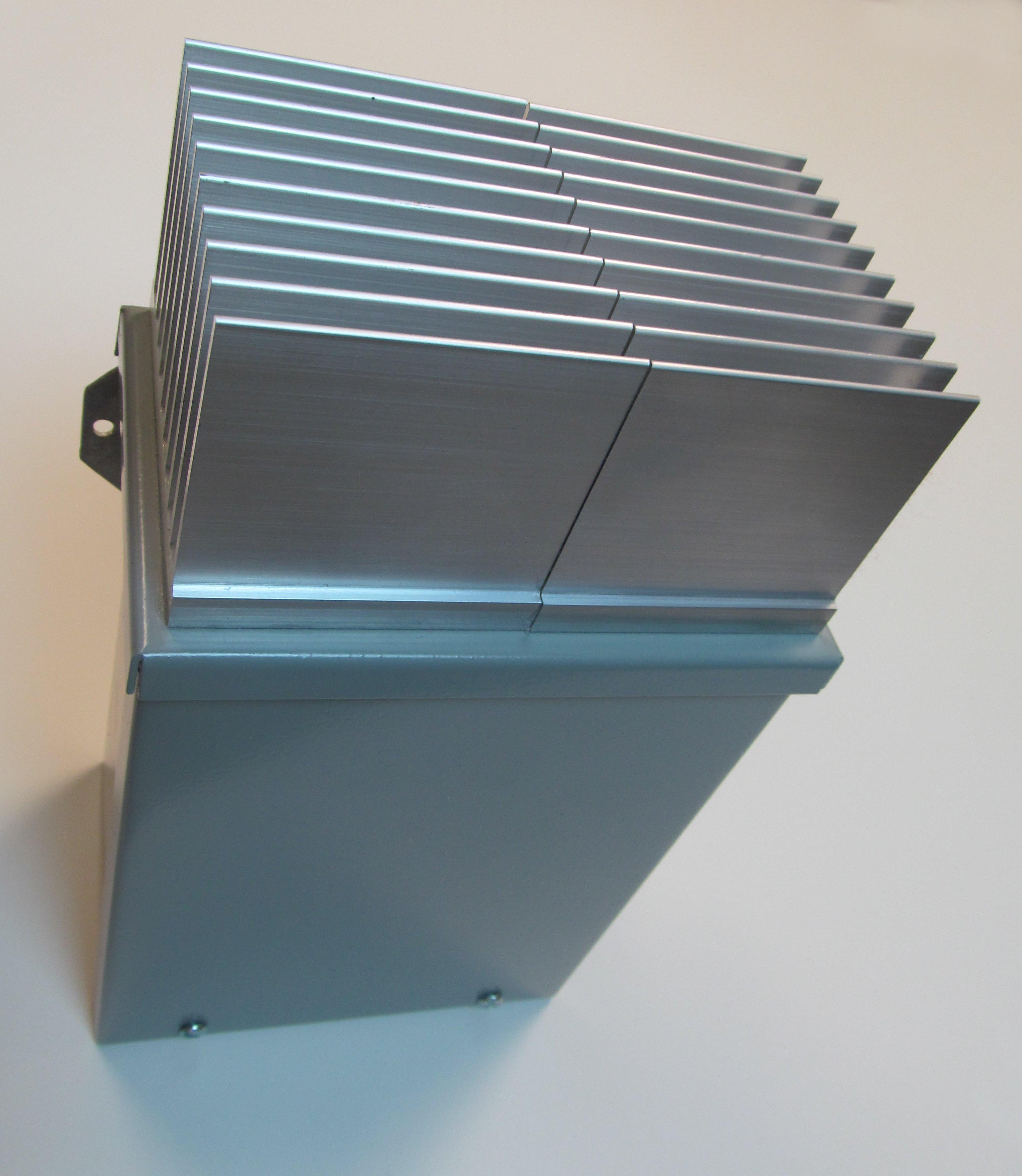 The B240 is mounted in a Nema-3R enclosure, which allows it to be mounted outdoors.

The fully sealed enclosure also provides a level of EMP and static discharge protection.

.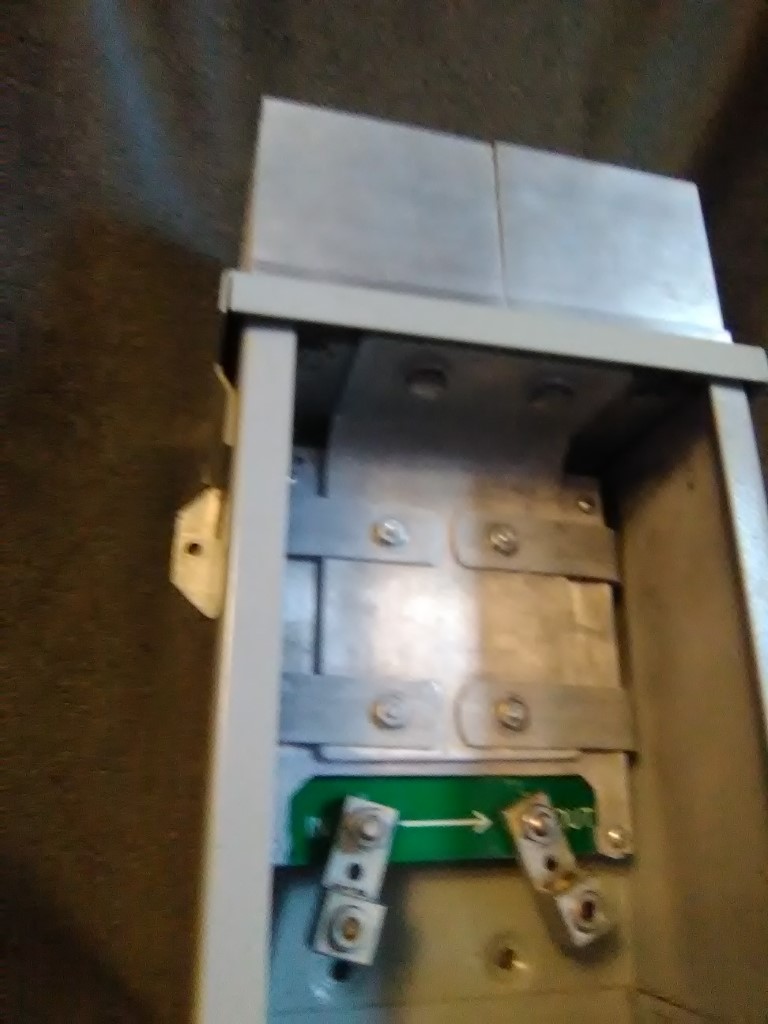 Early ReleaseVersion available now.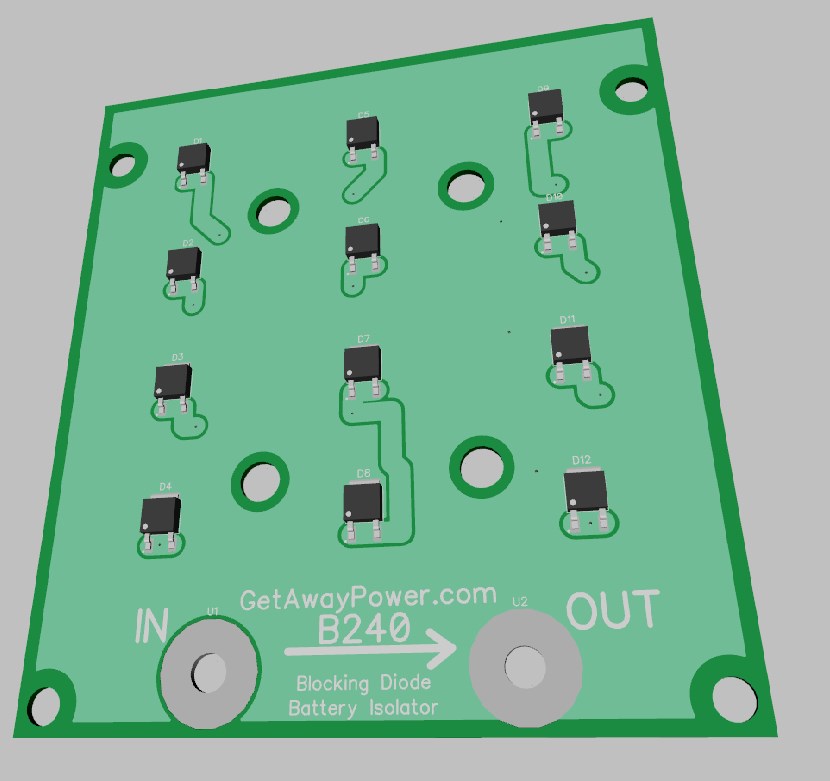 ---
Shipping And Returns
Our shipping charges are basically what it cost us to ship. International shipping rates via the USPS for this weight are much higher than you might expect. Please click HERE to view just how much these charges are, and you will see that our rates are just what it cost. We would charge less, if it cost us less.
Due to major delays in customs, we no longer ship to Italy.
To our International customers. We cannot misrepresent the price of the products being shipped to you. You are responsible for any and all tariffs, duties or import fees imposed by your country or customs.


Returned items must be in their original condition and fully resalable. Returns may incur a 20% restocking fee. Damages that occur during return transit will be liable to the buyer. Buyer is responsible for all tariffs, customs fees, VATs.
If you have any questions, please do not hesitate to ask, we are happy to help.



Thanks For Looking!

Coleman Air -- Empowering Innovation

Wind and Solar Controllers, Electronics, Hardware & Accessories perfect for the DIY'er.